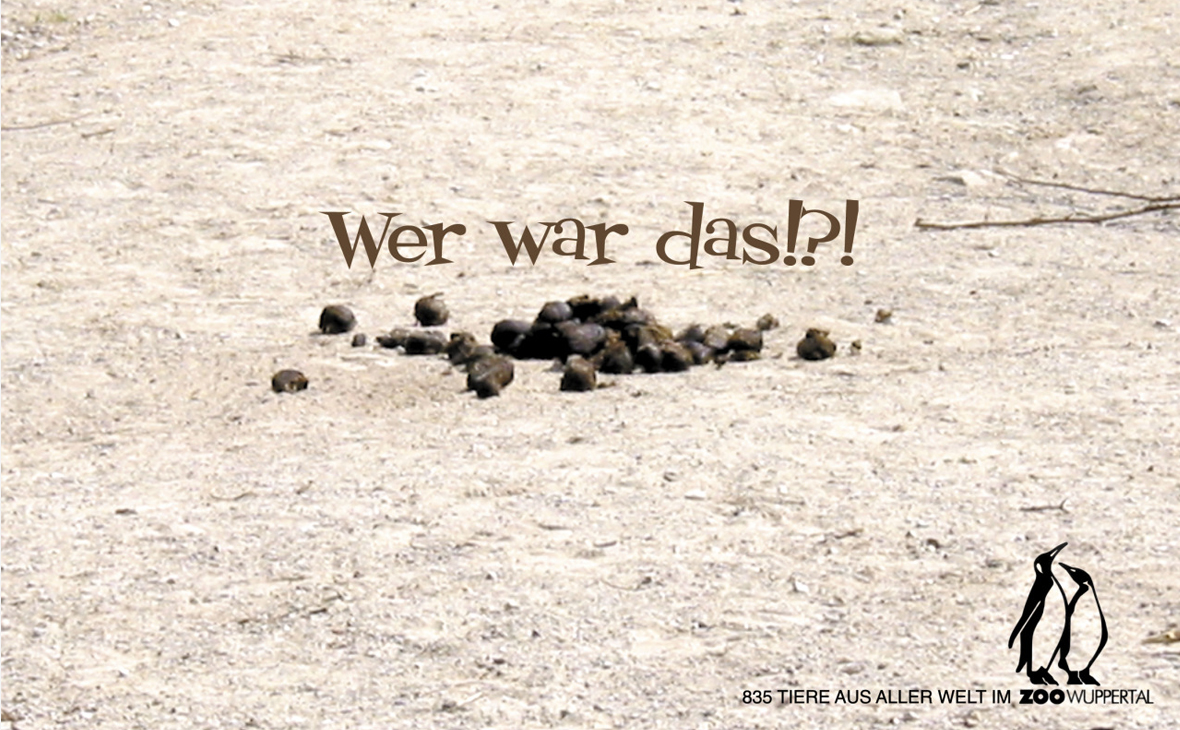 Zoo Wuppertal
Kunde / Client: IMW Werbeagentur / Zoo Wuppertal
Branche / Industry: Kommunikation – Zoo
Plakatkampagne / Poster campaign
"Wer was das!?! 835 Tiere aus aller Welt im Zoo Wuppertal."
IMW Werbeagentur und der Wuppertaler Zoo suchten eine "außergewöhnliche" Idee, um die Besucherzahlen des Wuppertaler Zoos zu steigern. Kein Problem. Unveröffentlicht, denn die Geburt eines Elefantenbabies – des neuen Publikummagneten – machte die Kampagne überflüssig.
"Who did this!?! 835 animals form all over the world in Zoo Wuppertal"
IMW Werbeagentur and Wuppertal Zoo searched for an extraordinary idea to increase visitor numbers of Zoo Wuppertal. No Problem. Unpublished, as the birth of a baby elephant – the new crowd puller ­ – rendered this campaign redundant.