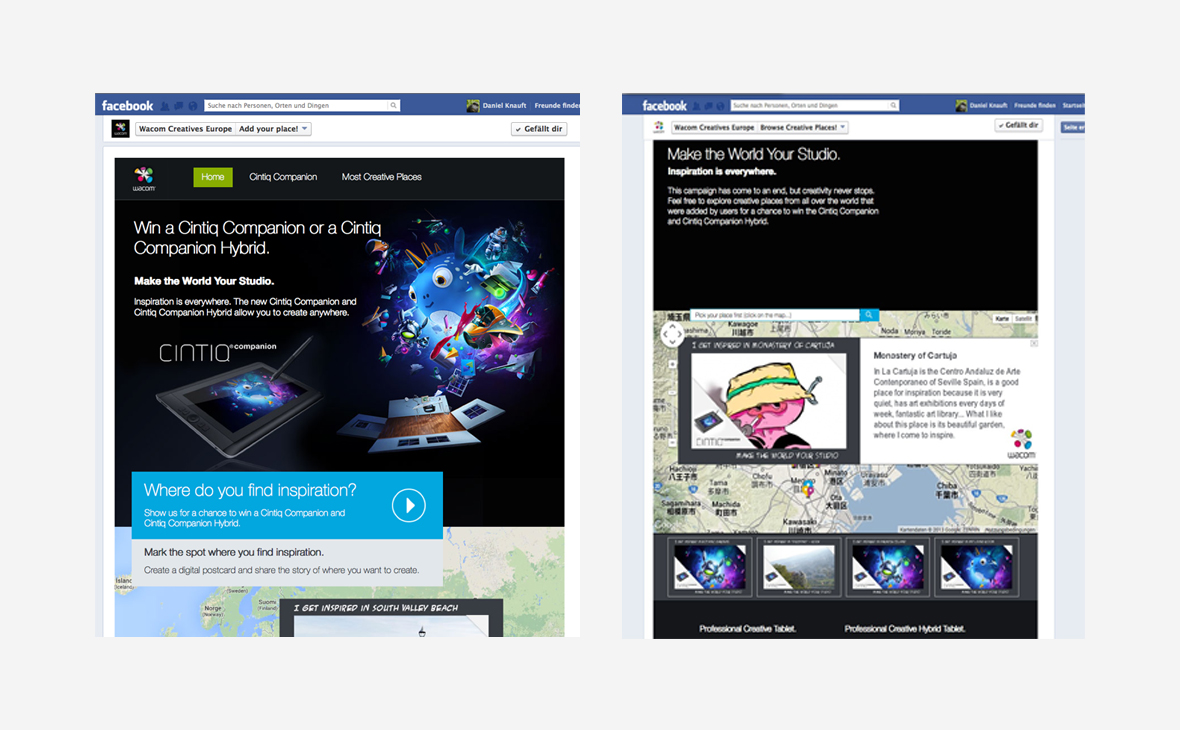 Wacom
Branche / Industry: Computerindustrie – Lifestyle
Wacom Creative Places
Social Media-Konzept für die Weiterführung des Cintiq Companion-Konzepts "Make the world your studio". Zeig' uns Deinen Lieblingsplatz, um mit dem mobilen Cintiq Companion kreativ zu sein! (Kooperation mit Sebastian Kaiser)
Wacom ist global marktführender Hersteller von Pentablets, interaktiven Stift-Displays und digitalen Schnittstellenlösungen.
Social media concept for the continuation of the Cintiq Companion concept "Make the world your studio". Show us your favorite place to be creative with the mobile Cintiq Companion!(Collaboration with Sebastian Kaiser)
Wacom is global market leader in pen tablets, interactive pen displays and digital interface connections.
Veröffentlicht / Published in: 2013