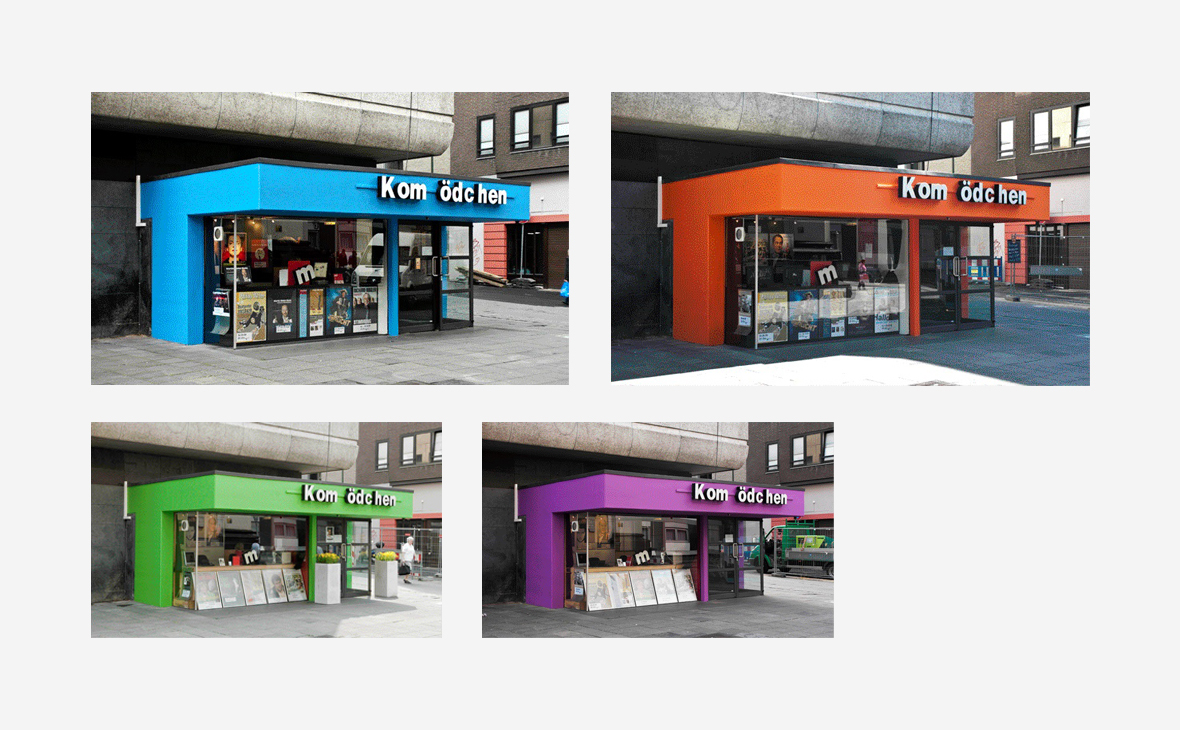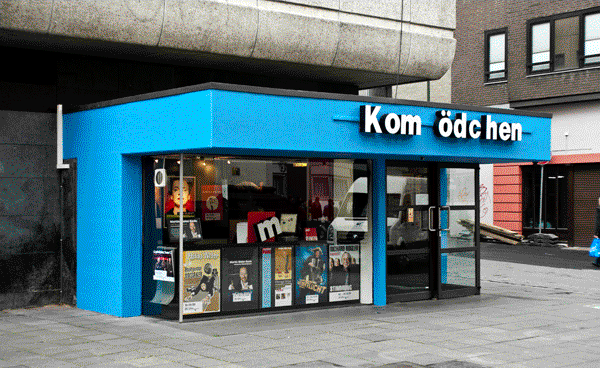 Kom(m)ödchen
Branche / Industry: Kabarett / Entertainment
Aufmerksamkeitsstarke Aktion /
Action concept to raise public awareness
Kom(m)ödchen Chef Kay Lorentz wollte den Umbau des Eingangsbereiches nutzen, um die PR-Trommel für das legendäre Kabarett-Haus zu rühren. Nach 40 Jahren in ochsenblut-dunkelrot wurde der Beton-Quader in 6 Monaten 6 x bunt angestrichen. Die Presse berichtete ganzseitig – Ziel erreicht.
Das Projekt wurde zwischen 2009 und 2010 umgesetzt.
On occasion of rebuilding the entrance area, Kom(m)ödchen chief Kay Lorentz wanted to beat the big drum for this legendary cabaret theatre. After 40 years in dark oxblood red, the concrete cuboid was painted in six different colors over a period of six months. Press reported full-page – goal achieved.
The project was put into action between 2009 and 2010.